Episodes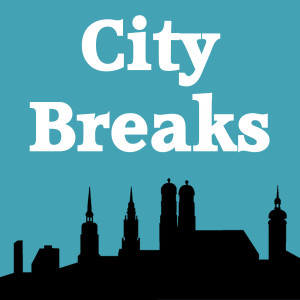 Wednesday Jun 15, 2022
Wednesday Jun 15, 2022
On a first trip to Berlin you'll probably head straight for the Parliament or the Brandenburg Gate.  We're doing the same, and handily, they are close together and near to lots of other top sites. We bring you a little history to explain why these two iconic monuments represent everything dear to today's Berliners - lessons from history and the freedom enjoyed in the capital today - and explain what to look out for when you visit.  
Reading
Berlin, the Story of a City by Barney White-Spunner
Useful links 
https://www.bundestag.de/en/visittheBundestag
https://www.visitberlin.de/en/berlin-tourist-info-centres 
https://www.germany.travel/en/home.html

City Breaks: all the history and culture you'd research for yourself if you had the time!
Check our website to find more episodes from our Berlin series or to browse our back catalogue of other cities which are well worth visiting: https://www.citybreakspodcast.co.uk
We love to receive your comments and suggestions! 
You can e mail us at citybreaks@citybreakspodcast.co.uk
And if you like what you hear, please do post comments or a review wherever you downloaded this episode.  That would be very much appreciated!