Episodes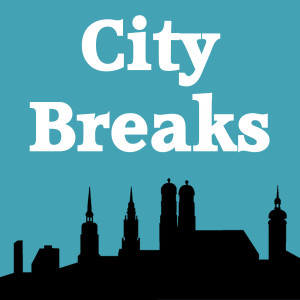 Wednesday Sep 07, 2022
Wednesday Sep 07, 2022
The story of the Berlin Wall will always fascinate.  And here it is, along with ideas for three places in Berlin you can visit to see the remaining sections and find out more. Author Rory MacLean summed up the impact first seeing the wall had on him: 'At the heart of the continent were watchtowers, barbed wire and border guards, instructed to shoot fellow citizens who wanted to live under a different government.'    
Reading Suggestions
Berlin: Imagine a City by Rory MacLean
Berlin Biography of a City by Barney White-Spunner
Tunnel 29 by Helena Merriman    
Links
Checkpoint Charlie
Haus am Checkpoint Charlie Museum
Berlin Wall Memorial Site
East Side Gallery 
Guided tours of the East Side Gallery: either this one or this one

General links 
Berlin Tourist Information Centres
Germany Travel Information
City Breaks: all the history and culture you'd research for yourself if you had the time!
Check our website to find more episodes from our Berlin series or to browse our back catalogue of other cities which are well worth visiting: https://www.citybreakspodcast.co.uk
We love to receive your comments and suggestions! 
You can e mail us at citybreaks@citybreakspodcast.co.uk
And if you like what you hear, please do post comments or a review wherever you downloaded this episode.  That would be very much appreciated!