Episodes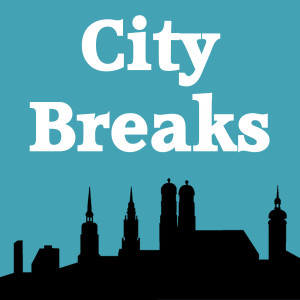 Wednesday Sep 21, 2022
Wednesday Sep 21, 2022
What has happened to the GDR (German Democratic Republic), the country which was created when the Berlin Wall went up and which then disappeared when it came down? What was life in East Berlin like between August 1961 and November 1989? And where in today's Berlin can you find out all about it?  Here are three museum suggestions, plus a little of what they tell us.
Reading suggestions for this post
Red Love by Maxim Leo
Stasiland by Anna Funder
The House by the Lake by Thomas Harding
Film suggestions
The Lives of Others
Goodbye, Lenin
Useful links  
The DDR Museum
The Stasi Museum
Hohenschonhausen Museum and Memorial
Berlin Tourist Information Centres
Inspiring Germany Tourist Information
City Breaks: all the history and culture you'd research for yourself if you had the time!
Check our website to find more episodes from our Berlin series or to browse our back catalogue of other cities which are well worth visiting: https://citybreakspodcast.co.uk/
We love to receive your comments and suggestions! 
You can e mail us at citybreaks@citybreakspodcast.co.uk
And if you like what you hear, please do post comments or a review wherever you downloaded this episode.  That would be very much appreciated!