Episodes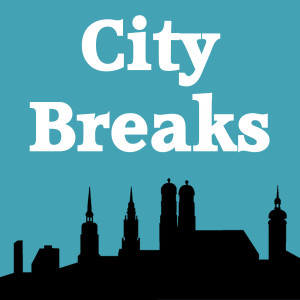 Wednesday Oct 05, 2022
Wednesday Oct 05, 2022
There are so many art galleries in Berlin that it's difficult to choose which to visit. We provide a run-down of the top three in this episode and save the best of the rest for next time! So here's what you need to know about the Gemäldegalerie, the Alte Nationalgalerie and the Neue Nationalgalerie which between them cover everything from the Middle Ages to post World War 2.
Useful links  
Gemäldegalerie    
Alte Nationalgalerie   
Neue Nationalgalerie   

Berlin Tourist Information Offices
Inspiring Germany Tourist Information
City Breaks: all the history and culture you'd research for yourself if you had the time!
Check our website to find more episodes from our Berlin series or to browse our back catalogue of other cities which are well worth visiting: https://www.citybreakspodcast.co.uk
We love to receive your comments and suggestions! 
You can e mail us at citybreaks@citybreakspodcast.co.uk
And if you like what you hear, please do post comments or a review wherever you downloaded this episode.  That would be very much appreciated!