Episodes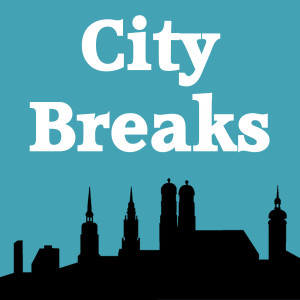 Wednesday Jan 26, 2022
Wednesday Jan 26, 2022
Suggested walks, starting in the Old Town, with tales from Cowgate and the Grassmarket, Greyfriar's Bobby and J K Rowling's Hogwarts.  In the New Town, plenty more squares, circuses and crescents and some idyllic detours, north through Stockbridge to the Botanic Gardens or west into Dean Village. There's Dorothy Wordsworth on Arthur's Seat, the explanation for 'Scotland's disgrace' on Calton Hill and a 'Democracy Trail' around sights of political and historical significance.   
Recommended reading
Scotland's Democracy Trail by Stuart McHardy and Donald Smith 
Useful links
https://www.introducingedinburgh.com/princes-street-gardens
https://www.rbge.org.uk (Royal Botanic Garden Edinburgh)
https://www.citybreakspodcast.co.uk/edinburgh
City Breaks: all the history and culture you'd research for yourself if you had the time!
Check our website to find more episodes from our Edinburgh series or to browse our back catalogue of other cities which are well worth visiting: https://www.citybreakspodcast.co.uk
We love to receive your comments and suggestions! 
You can e mail us at citybreaks@citybreakspodcast.co.uk
And if you like what you hear, please do post comments or a review wherever you downloaded this episode.  That would be very much appreciated!