Episodes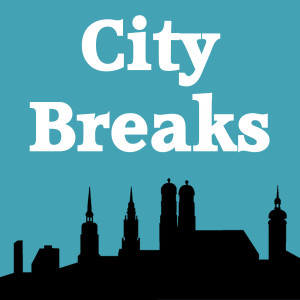 Wednesday Mar 09, 2022
Wednesday Mar 09, 2022
Edinburgh was the first city to be designated a UNESCO City of Literature and whole books have been written about its writers and their legacy. The city's Writers' Museum is dedicated to 'the big three', Robert Burns, Sir Walter Scott and Robert Louis Stevenson. Here's a rundown of the life and works of each, plus ideas for where else to 'find' them in Edinburgh today. Enjoy!
Useful links    
https://www.edinburghmuseums.org.uk/venue/writers-museum

City Breaks: all the history and culture you'd research for yourself if you had the time!
Check our website to find more episodes from our Edinburgh series or to browse our back catalogue of other cities which are well worth visiting: https://www.citybreakspodcast.co.uk
We love to receive your comments and suggestions! 
You can e mail us at citybreaks@citybreakspodcast.co.uk
And if you like what you hear, please do post comments or a review wherever you downloaded this episode.  That would be very much appreciated!