Episodes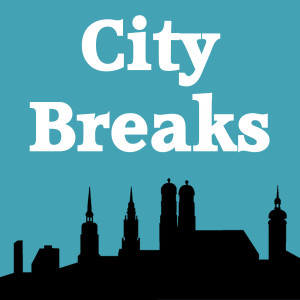 Wednesday Mar 23, 2022
Wednesday Mar 23, 2022
'It's impossible to live in Edinburgh without sensing its literary heritage everywhere' said J K Rowling and that's why we need a second episode on Edinburgh writers.  We bring you the 15th century William Dunbar, writing 'The Thistle and the Rose' for the wedding of James IV and Margaret Tudor; and Ian Rankin, who says each of his novels is 'another piece of the jigsaw that is modern Scotland'; and everyone in between.
Reading
Book Lovers' Edinburgh by Allan Foster
Useful links  
https://www.edinburghmuseums.org.uk/venue/writers-museum

City Breaks: all the history and culture you'd research for yourself if you had the time!
Check our website to find more episodes from our Edinburgh series or to browse our back catalogue of other cities which are well worth visiting: https://www.citybreakspodcast.co.uk
We love to receive your comments and suggestions! 
You can e mail us at citybreaks@citybreakspodcast.co.uk
And if you like what you hear, please do post comments or a review wherever you downloaded this episode.  That would be very much appreciated!