Episodes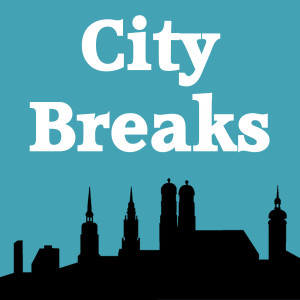 Wednesday Apr 06, 2022
Wednesday Apr 06, 2022
Not an episode for the faint-hearted!  We have collected together a host of Edinburgh's stories on witches, grave-robbers, spectres and apparitions.  Is it the 'majestic gloom' of Edinburgh's dramatic setting?  The dark unknowns of the Old Town's tenements and wynds?  Or the city's long history of violent murders, plagues and hangings?  For whatever reason, Edinburgh is known as 'the city of ghosts' and here is a selection of the tales which explain why.  

Recommended Reading:
Ghostly Tales and Sinister Stories of Old Edinburgh by Alan J Wilson, Des Brogan and Frank McGrail

Useful links:
https://greyfriarskirk.com/visit/kirkyard
City Breaks: all the history and culture you'd research for yourself if you had the time!
Check our website to find more episodes from our Edinburgh series or to browse our back catalogue of other cities which are well worth visiting: https://www.citybreakspodcast.co.uk
We love to receive your comments and suggestions! 
You can e mail us at citybreaks@citybreakspodcast.co.uk
And if you like what you hear, please do post comments or a review wherever you downloaded this episode.  That would be very much appreciated!